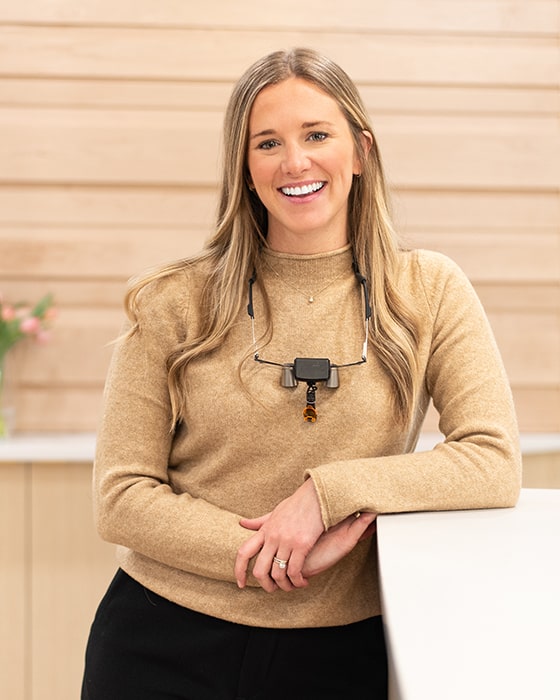 Dr. Catherine Murphy
Dentist
The Bedford Dental Centre welcomes Dr. Catherine Murphy!
Dr. Murphy is a Halifax native, who has graduated from Dalhousie's Doctor of Dental Surgery (DDS) and General Practice Residency programs (GPR). Having previously graduated from Dalhousie's Bachelor of Science in Nursing, Dr. Murphy proceeded to Dentistry where she found a passion for dentistry and connection with her patients. Dr. Murphy has comprehensive training in general dentistry, prosthodontics, oral surgery and nitrous oxide/oral sedation. She enjoys connecting with patients and tailoring care to their specific needs.
Upon graduating from the DDS program Dr. Murphy was the recipient of the Dr. Frank Woodbury Memorial Prize, the Dr. Normal Levine Undergraduate Student Award and Dental Specialists of Nova Scotia Prize.
Outside of work Dr. Murphy enjoys spending time with family, friends and her dog Clyde. Dr. Murphy enjoys walks at Point Pleasant park as well as running and skiing.
We encourage you to come and meet Dr. Murphy and discuss your dental needs!