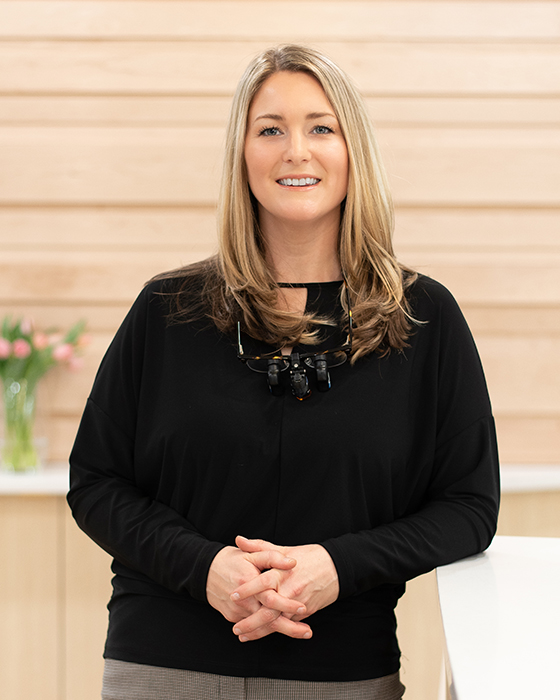 Dr. Stephanie Schellenberg
Dentist
Dr. Stephanie Schellenberg is one of our caring and skilled dentists as well as co-owner of Bedford Dental Centre. Dr. Schellenberg graduated from Dalhousie Dental School in 2013 where she was awarded the Dr. D.S Precious University Medal in Dentistry. Dr. Schellenberg has a passion for Dentistry and enjoys implementing new technology to her practice including digitally designed Cerec crowns and intra-oral scanning. Dr. Schellenberg has special interest in functional and esthetic crown, bridge, and dental implant work. Prior to dental school, Dr. Schellenberg graduated from St. Francis Xavier University with Advanced Majors in both Biology and Psychology.
Dr. Schellenberg is a kind and caring clinician who takes pride in communicating with patients. Her goal is to improve patient comfort, provide the best care possible and have you leave smiling. Clinically, she is a dedicated and skilled general dentist who provides services including: restorations, endodontics (root canal therapy), one-day in office crowns, digital impressions, dental implants, tooth whitening and children's dentistry.
Outside the dental office Dr. Schellenberg enjoys family time with her husband and two children. Together they enjoy playing sports, the outdoors and travelling. Dr. Schellenberg strives to stay active, enjoying golf and soccer as well as time with friends.